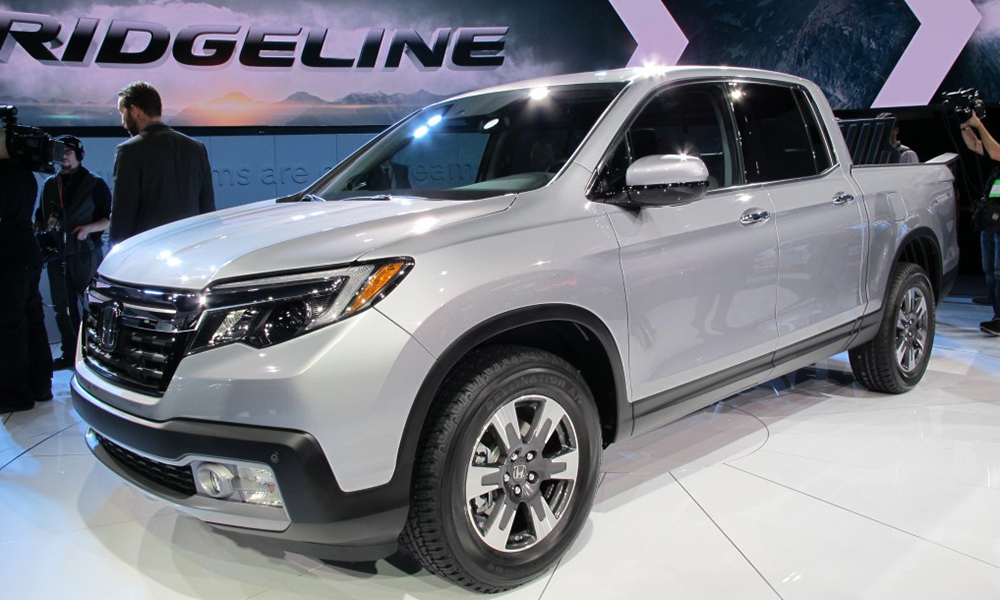 Tailgating is American. Hondas are not. Despite that, Honda has built the best tailgating truck we've ever seen – The 2017 Honda Ridgeline – and it's heading to dealerships this spring.
That's a bold claim
So, let's break it down. When tailgating, your vehicle is your base, so everything extends from that point. It needs to have enough room for your cargo (passengers included), enough power to haul it all, and a few party-tricks up its sleeve. Let's start with the cargo.
Plenty of room
The Honda Ridgeline offers a large truck bed with a 1600-pound maximum payload and a lockable In-Bed Trunk® . The Honda Ridgeline also features Honda's patented Magic Seats (pictured below), which adds even more cargo space to the back seats of the Ridgeline. And if you need to pull anything, the Ridgeline's 5000-lb towing capacity should be more than enough.
Which brings us to power
Unfortunately, we're still not sure which engine options you'll have with the Ridgeline, but we're sure it'll be an engine that makes sense for a truck. It's built on the same platform as the Honda Pilot, so we're guessing it will receive the same 280 horsepower V-6 engine, or something similar. No official information has been released, though.
And finally, here's why it rocks at tailgating
Remember that In-Bed Trunk® we mentioned earlier? It doubles as a cooler for food, refreshments, and hot-headed sports fans (kidding)! It's easily emptied using the trunk's drain plug, and it's big enough that you won't need multiple coolers on your next tailgate (they thought of everything).
And Honda didn't stop there. The new Ridgeline also features what Honda calls, a Truck Bed Audio System®. If you're envisioning a tacky speaker installation in the bed of your truck, think again. This innovative audio system transforms the actual bed of your truck bed into a 540-watt audio system. Here's how:
The sound is created by the attachment of what is called an "exciter" to multiple spots on the bed of the truck. These "exciters" vibrate items at high speed to produce different frequencies, and can turn virtually any solid object into a speaker. That means you can leave the boom box at home. Your truck bed is now an outdoor speaker, perfect for listening to the game on the radio or playing your favorite tunes while you work in the yard.
Pretty sweet, eh?
Coming to a dealership near you, this spring
If you were thinking of buying a new truck soon, we think you should hold out a bit longer for the 2017 Honda Ridgeline. It'll be well-worth the short wait.
Interested in learning more? Keep an eye on the blogs and on our social media for the latest updates! Excited about the new Ridgeline? Let us know!